Generation 2.0 Launch Campaign
Uber JUMP
My team and I concepted the 360° launch campaign for Uber's second generation e-scooter. It included social, website, CRM, app, and brand video.
Data told us that 15% of potential customers use e-scooters—"risk takers." 40% won't touch them—the "risk-adverse." That left a 45% market who were interested in the benefits of e-scooters, but worried about the safety risks.
Our solution? A big idea we called "Roadworthy."
The new scooters are built safer sure...but safety isn't an end in itself. Safety is only worth something because of how it makes you feel—confident, strong, ready for anything the world throws at you.
What's that feeling called?
Roadworthy
.
Social + Website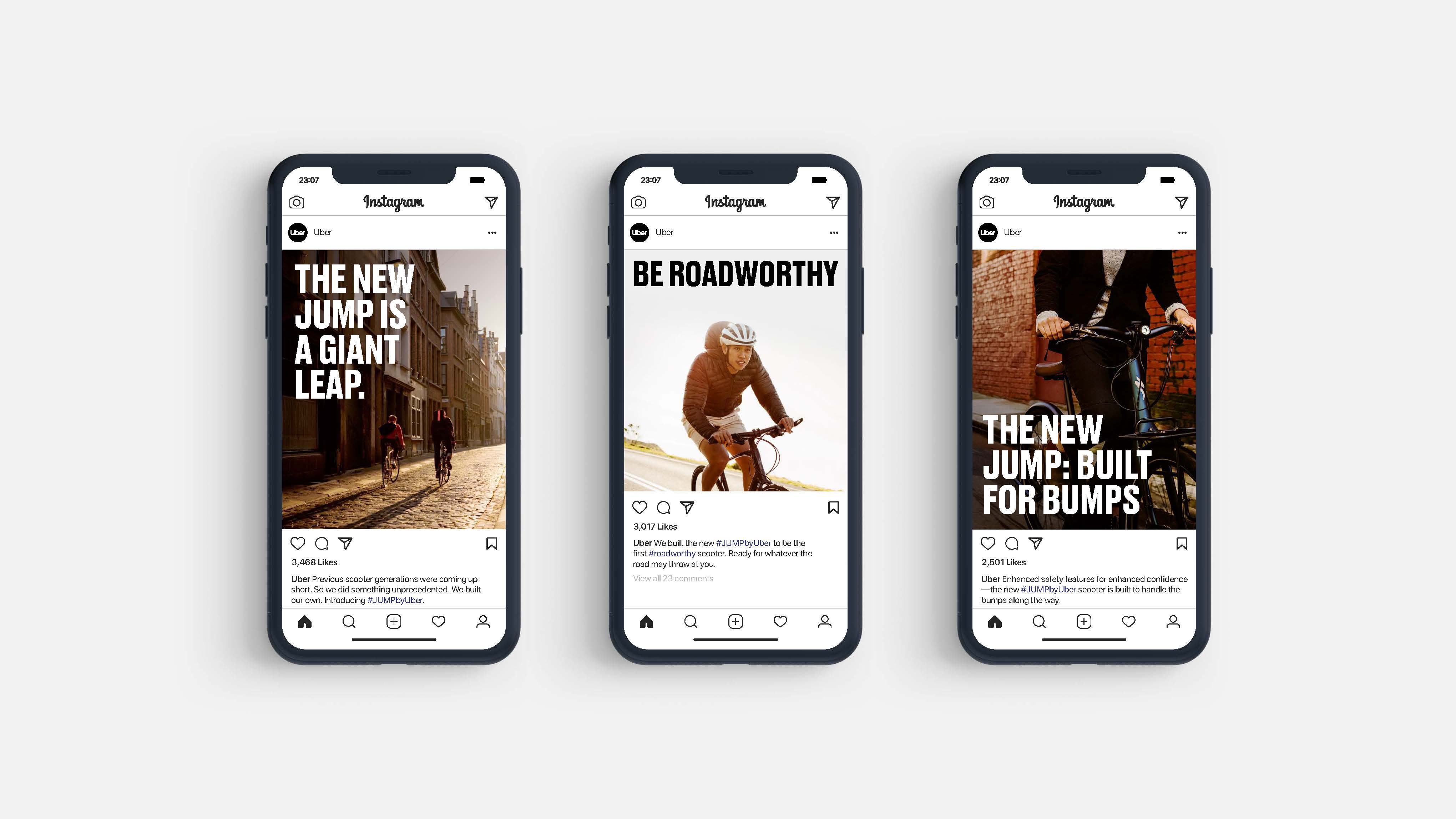 Manifesto + Video Storyboard
"Roadworthy"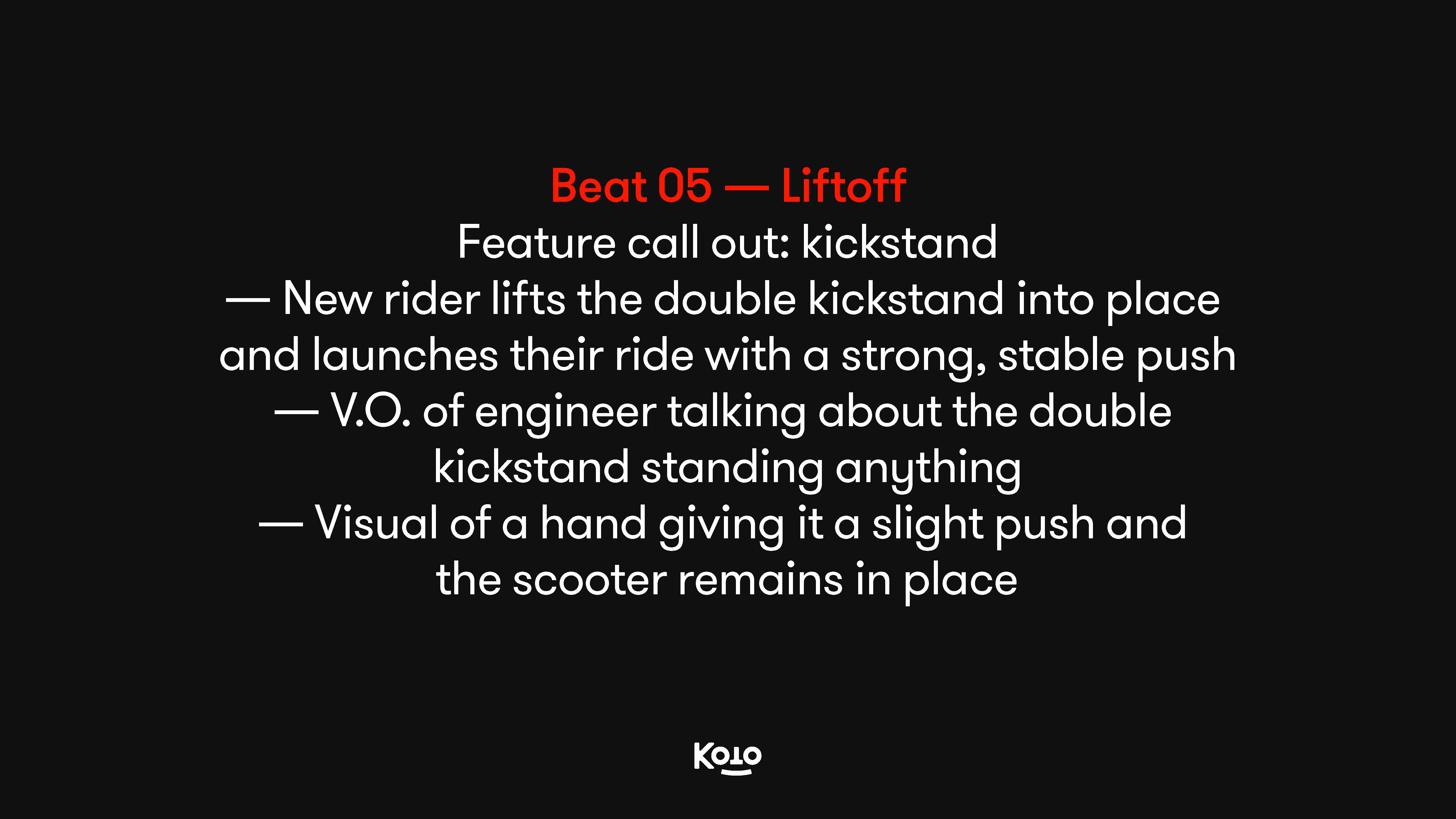 Social Manifesto + Beat Sheet
"Safety in Numbers"