My role: Copywriter. Wrote manifesto and all copy and concepts.



IT'S A BEAUTIFUL DEATH

When most products break, they are discarded and forgotten. Not Rainbows. Since they last so long, the moment that they finally falter is more of a rite of passage. Like when the beater you drove in high school finally puttered its last mile, or when your beloved baseball mitt finally wore through.

To celebrate this moment is to highlight Rainbow's core product benefit—they are so durable that they become a part of you. These sorts of objects aren't discarded when they die, they are memorialized. So we built a campaign around celebrating rainbows in death, just as they supported us in life.



OOH


As a memorial ritual, we nail dead rainbows up to billboards. They can be giant rainbows, or actual beloved rainbows sent in by wearers who want to see them celebrated in death.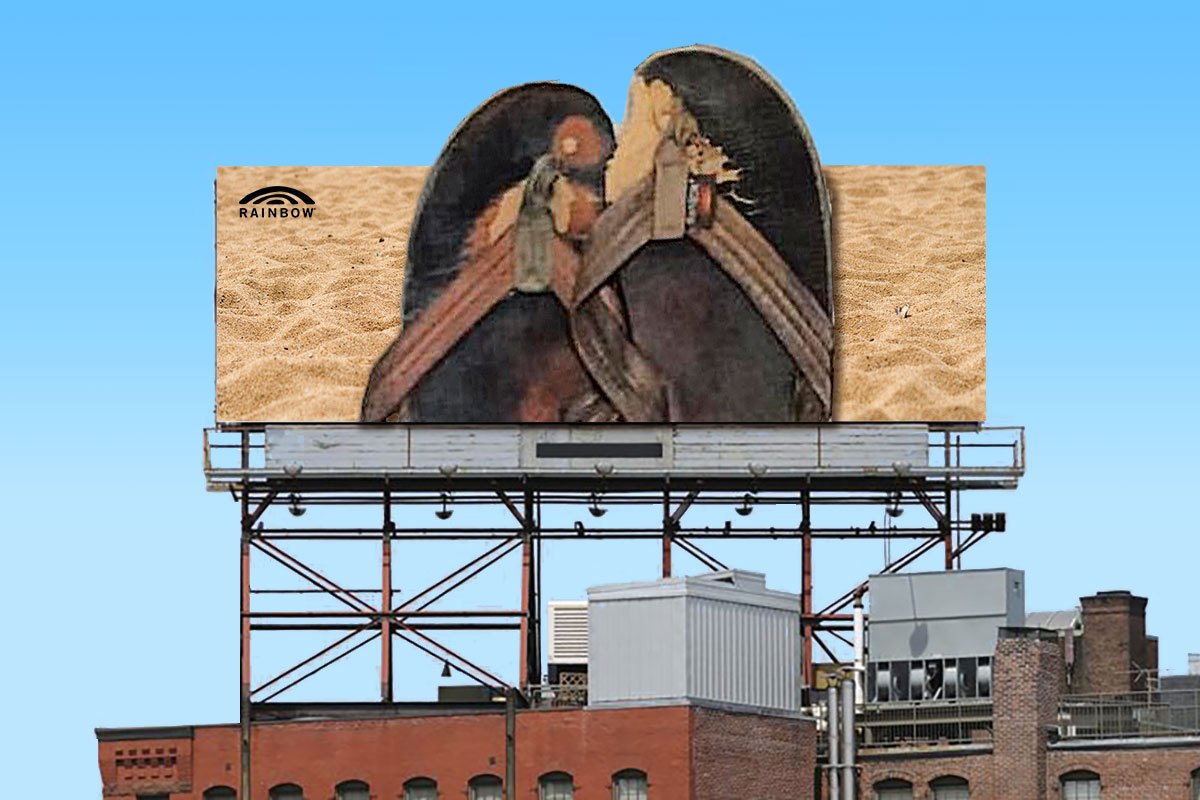 A competition sponsored by Rainbow challenging you to take Rainbows to their ultimate limit. Think Tough Mudder meets the Pacific Coast Trail, with the winner getting their dead rainbows nailed to the wall in the Rainbow Factory. It's designed to build a tradition around killing rainbows with your friends.
Instagram becomes a museum of nailed up rainbow altars. Those at your favorite surf spot, the bar you basically lived at in your 20s, that lover's lane on a cliff where you first kissed your girl. These become altars to a friendship, to a lifestyle, to an adventure. A marker of beautiful things that happened, built from the things you needed to make them happen.