BACK ︎
360 DIGITAL CAMPAIGN
CLEAR

DON'T WAIT
CLEAR. That's like the thing at the airport right?

It's actually biometric verification technology that uses eyes and fingerprints instead of drivers licenses and passports. It's the future of identity verification, but nobody really understands that. Even the people who use it most.

CLEAR clearly had trouble telling it's story. So we decided to help out.
Social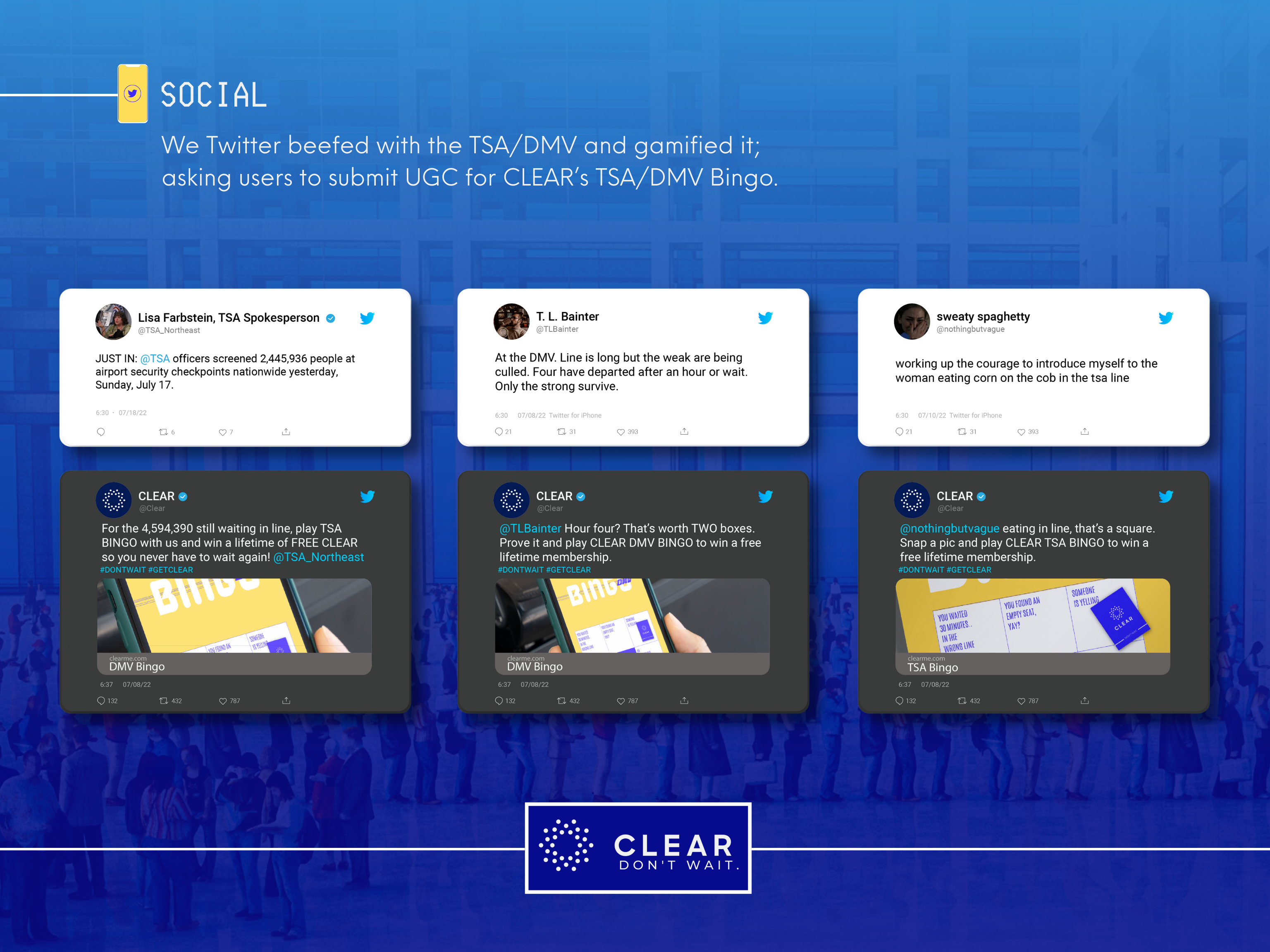 OOH
Print